Easy & Affordable Smart Blinds in Minutes - Aqara E1 Roller Shade Driver Review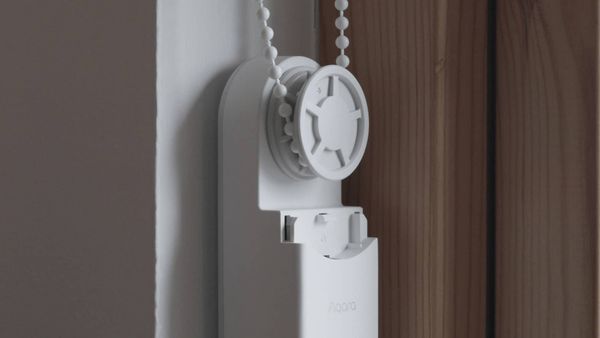 Automated blinds and curtains are one of those smart home products that are so visually appealing, but can often be quite daunting to tackle. Aqara thinks they can help you solve this with their new Aqara E1 Roller shade, a Zigbee based roller shade that works with your existing blinds to help you fully automate them with your smart home, but just how easy is it to fit, and how well does it actually work? Let's find out!
Video
Features and Specs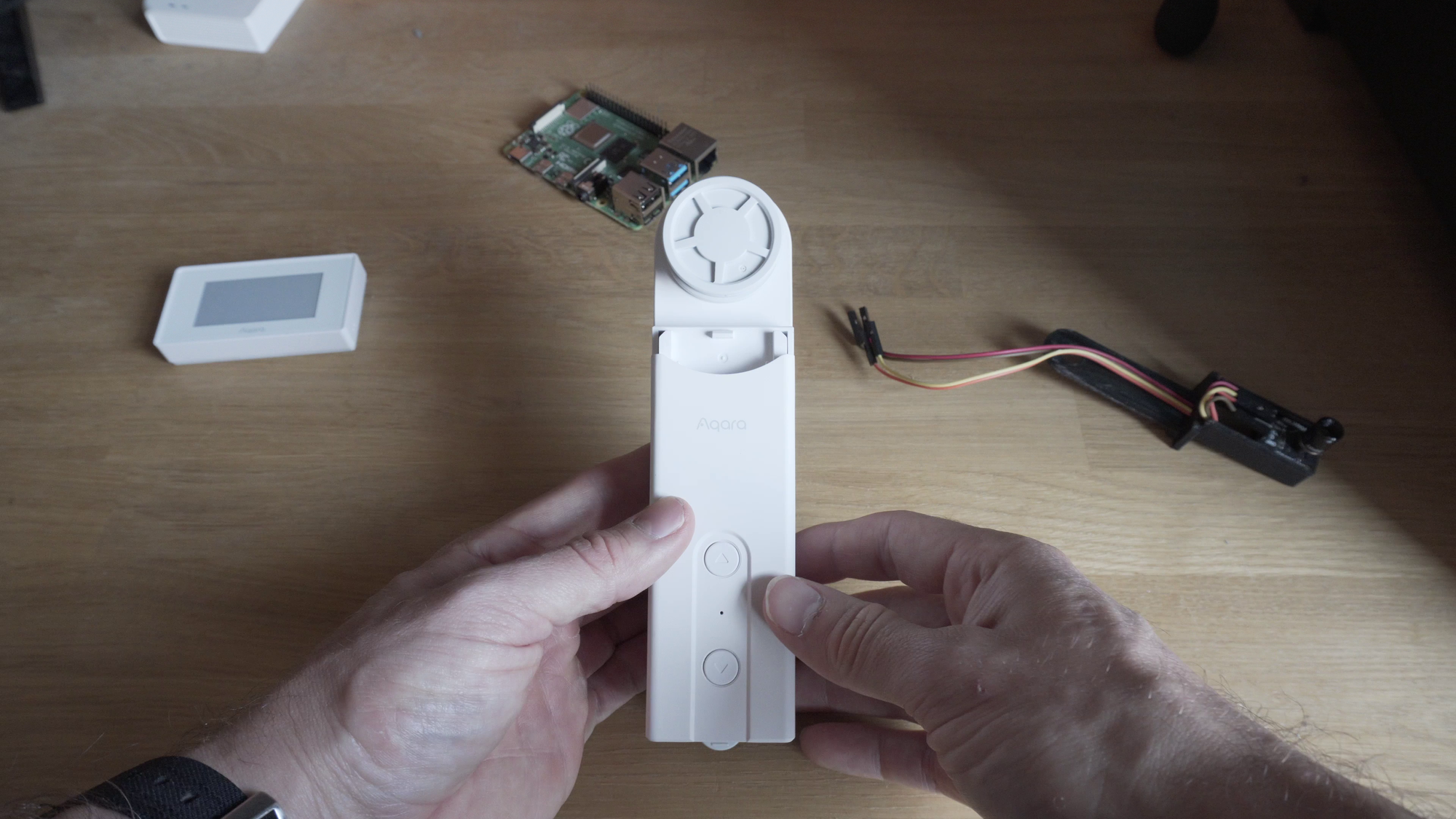 Easy installation
Zigbee 3.0
Bead thickness of 3 – 6mm with four different adapters
2 months of battery life – can be permanently wired.
USB-C for charging
Works with Home Assistant, Google Home, Alexa and Apple HomeKit
£59.99
The Aqara E1 is a retrofit device, meaning that rather than replacing your existing blinds, it is designed to operate the mechanism of your existing blind (more specifically bead style blinds), and is completely battery operated.
Since it uses the Zigbee 3.0 protocol, it will instantly pair to your Aqara hub meaning it will work with Google Home, Alexa and Homekit, or you can connect it directly to your existing Zigbee network, for example if you use Home Assistant.
The E1 comes in at £59.99 in the UK, which is around 80 US dollars.
The only thing I would have really like to have seen included here would have been the addition of a light sensor, which would make automating the blinds based on how much light is actually hitting the shade an absolute breeze.
Installation and Setup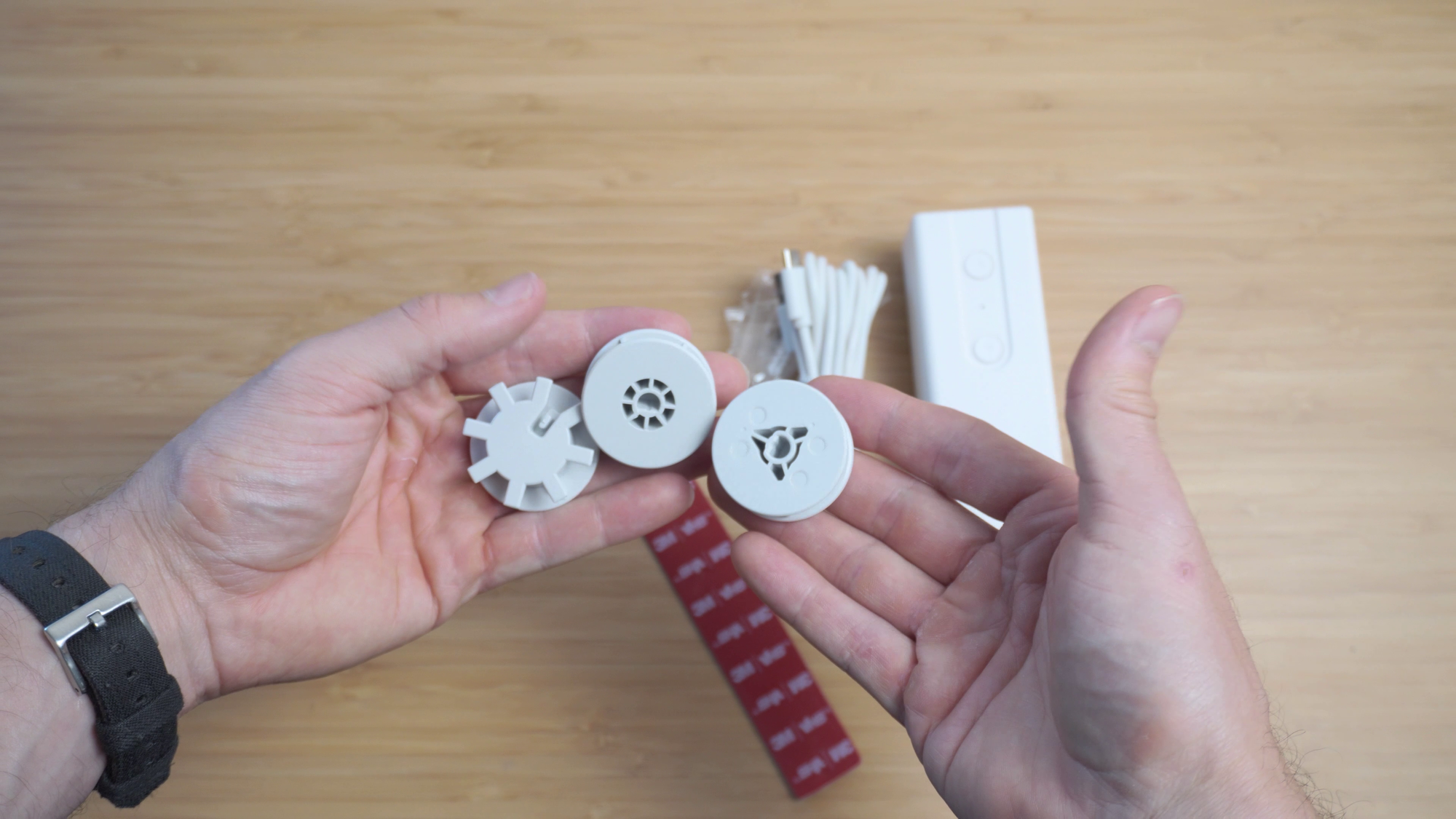 Installing the E1 is very straight forward – it has a removable back-plate that you can use to mark the spot on the wall where you want to place it, and either use the included 3m double sided tape to stick it to the wall, or for a more secure fit there are two screw holes. Just make sure that the beads are pulled down and fairly tight before choosing your final position. I went with the sticking it to the wall option, and it feels really solid so far.
After the back-plate is secured to the wall, slide back on the main unit and then select the adapter that fits your beads best, the E1 comes with a few different adapters to suit the majority of beads, and they just pull off and push on really easily. Finally you can slide the cover plate back on to prevent anything getting stuck in the cog mechanism.
Finally, set the bottom and top limits of the blind by using the physical buttons to set it to your desired fully open height and pressing the up button 5 times in quick succession to save it, then repeat the process with the fully closed position, using the down button instead.
Aqara Smart Home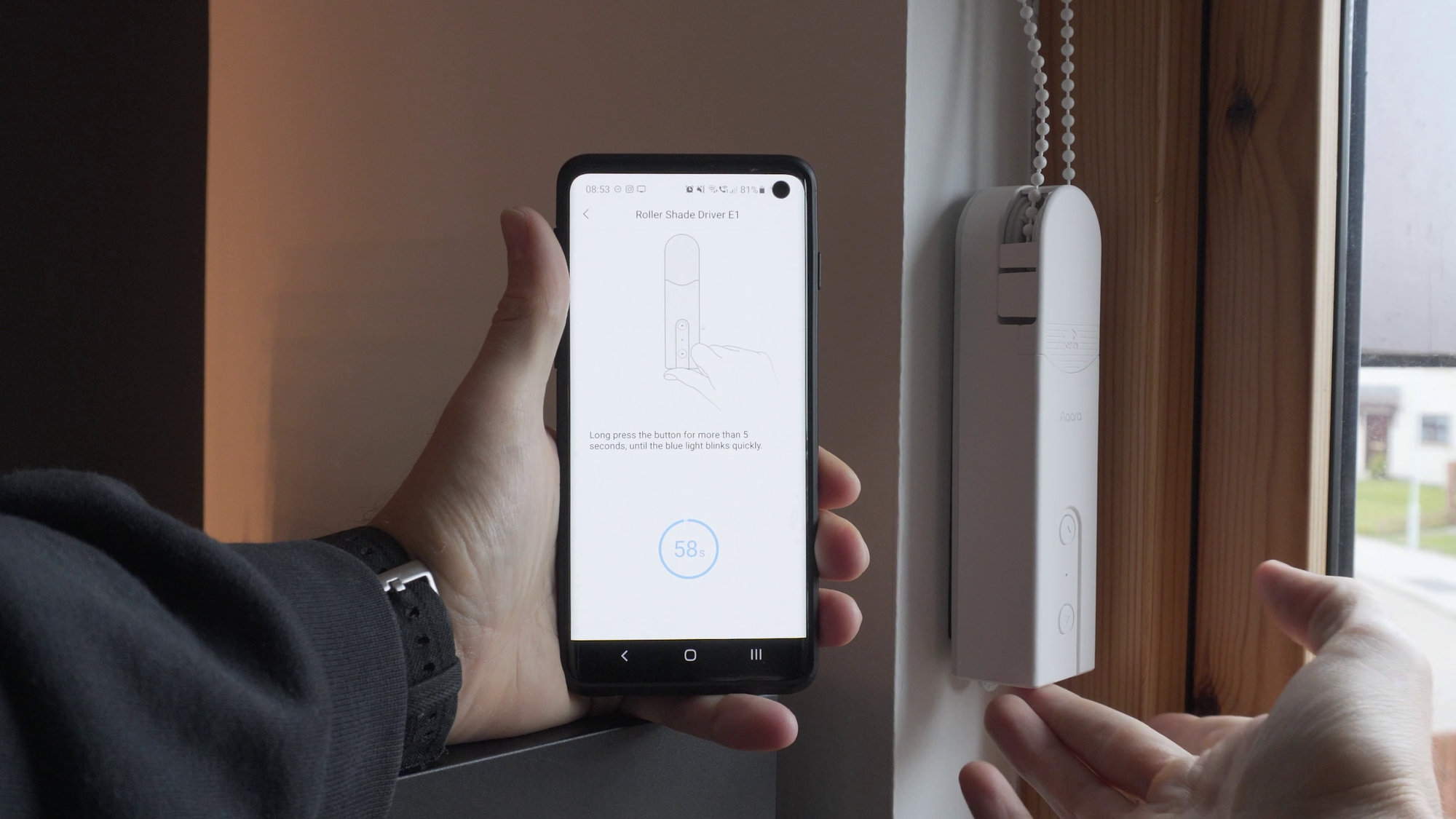 And that is really it, very very simple. You can now pair it to your smart home platform of choice, be that the Aqara Smart Home Hub or direct to Home Assistant if you have an existing Zigbee network.
To get the Aqara E1 Roller Shade Driver into pairing mode, you simply press the little reset bottom on the bottom for 5 seconds until the light flashes blue. Once joined to the Aqara smart home app, you will have access to be able to control the blind fully up or fully down, as well as everything in between.
You can also create scenes that basically act as buttons for predefined positions so that you can quickly tell the blind which position to go to.
That was a very quick overview of the Aqara Smart Home platform, if you want a much more in-depth review of that, please check out this video here where I have done a full review on the entire Aqara Smart Home ecosystem.
Home Assistant
I found that the Aqara E1 also works with Home Assistant. I am using ZHA in my Home Assistant and much to my surprise, it pairs right up! That is thanks to the Zigbee 3.0 certification.
The only thing that doesn't work at the moment since this is a brand new device, is the battery information. I think that will be corrected soon.
If you are using Zigbee2MQTT, this should also work no problem since that does tend to support more devices out of the box.
Other than that, everything else works great and you can control the blind easily. I'm sure you all know this but just in case someone was curious, if you control the blind using the physical buttons on the E1 driver, the state change will also be reflected inside of both the Aqara app and Home Assistant so that they don't get out of sync.
Weight
Aqara don't seem to provide any max weight or size of blinds you can use with this, but during testing I found that I could add an additional 1.5kgs ontop of the weight of my blind is the max that the E1 could lift, any more than this wasn't possible for it to lift. Not exactly an exact specification for you, but hopefully it should give you a rough idea.
Battery
In terms of battery life, I haven't been able to fully test the battery life on the E1 yet, but aqara says you should get around 2 months of life from the battery, based on a once up and down per day scenario. You can also leave this plugged in permanently if it is convenient for you to do so.
Finally, if you were wondering how loud the E1 is for a bedroom scenario, it's not the quietest of devices but certainly not the loudest either. There is no slow or silent mode so what you see here is what you get.
Final Words
So there we go, that is the Aqara E1 Roller Shade Driver, and I think for the price point and how easy this is to install, its a great little device and I can see these being very popular.
I also like that they are using removable adapters, because that makes it very easy to 3D print your own adapters, which would allow you to potentially make this work with different types of blinds, perhaps ones with strings instead.
Being Zigbee 3.0 certified too is also something I love to see and I am glad that has been included here also.
All in all if you are looking for an inexpensive way to automate some window blinds that is easy to setup and just works, then the Aqara E1 Roller Shade Driver is a great way to do that.